Neo Materials on the synergies between the global rare earths' supply and the real-world markets.  
In this episode of Critical Materials Corner, Jack Lifton and Co-Host & InvestorIntel Columnist Byron W. King interviews President, CEO and Director of Neo Materials, Constantine Karayannopoulos on the real state of the rare earth mining, refining, and end-use product industry as it exists and operates today.
From supply chain disruptions due to world issues to the wastewater treatment industry, learn a great deal on the synergies between rare earths' supply and the real-world markets by watching the full interview below or by visiting this link.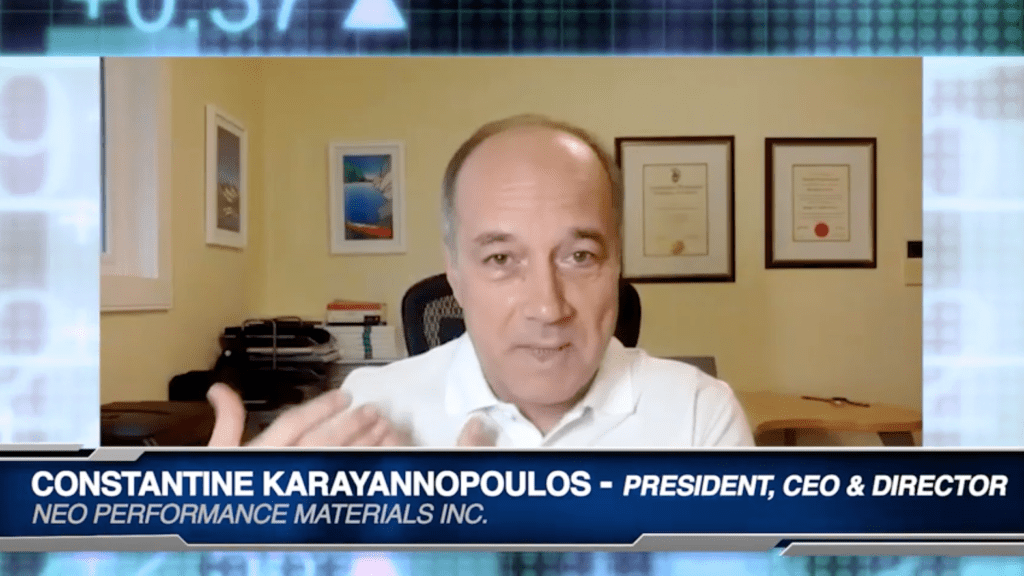 #  #  #
About Neo Performance Materials
Neo manufactures the building blocks of many modern technologies that enhance efficiency and sustainability.  Neo's advanced industrial materials – magnetic powders and magnets, specialty chemicals, metals, and alloys – are critical to the performance of many everyday products and emerging technologies. Neo's products help to deliver the technologies of tomorrow to consumers today.  The business of Neo is organized along three segments: Magnequench, Chemicals & Oxides and Rare Metals. Neo is headquartered in Toronto, Ontario, Canada; with corporate offices in Greenwood Village, Colorado, US; Singapore; and Beijing, China. Neo operates globally with sales, research and development, and production across 10 countries, being Japan, China, Thailand, Estonia, Singapore, Germany, United Kingdom, Canada, United States, and South Korea. For more information, please visit www.neomaterials.com.