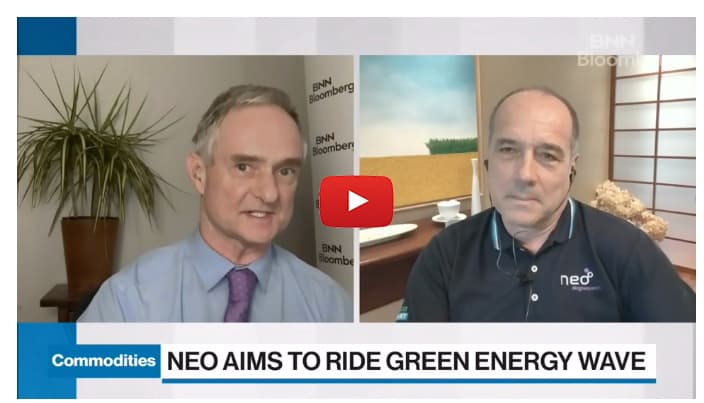 Recent News Coverage by BNN/Bloomberg:
We have the only plant in Europe that produces high purity rare earth oxides: Neo Performance Materials CEO
As of this week, shares in Neo Performance Materials were up more than 40 percent in 2021. Investors hope the supplier of advanced industrial materials such as rare earths, magnets, and alloys offers a lucrative play on electric vehicles, emissions reductions, and electronics. CEO Constantine Karayannopoulos joins BNN Bloomberg with more.
"The uniqueness of our business comes both from our global footprint inside and outside of China and also from the highly specialized nature of what we do," said Mr. Karayannopoulos. "We are pretty unique in these supply chains because there is no other company that does what we do."
To see the full interview, go here:  https://www.bnnbloomberg.ca/commodities/video/we-have-the-only-plant-in-europe-that-produces-high-purity-rare-earth-oxides-neo-performance-materials-ceo~2167899